Top 5 Reasons to Choose Custom Software Development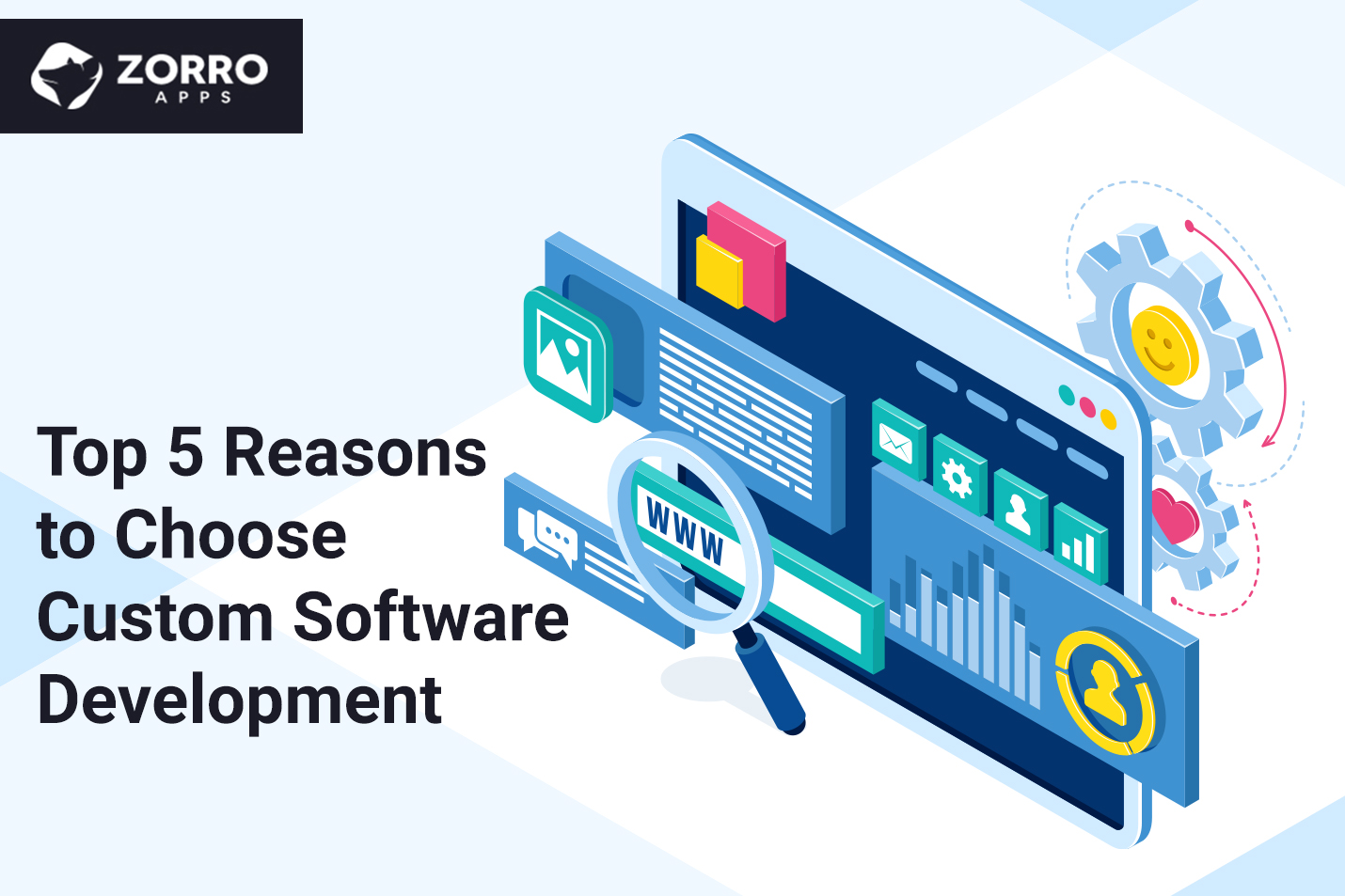 As the technology space is unpredictable and fast-changing, it involuntarily makes the market more challenging and competitive. Technology impacts both staff and customer choices, so it is necessary to adapt to the developments. This uncertainty imposes pressure on businesses to adapt swiftly to changing market trends without offering them much choice. The longer it takes a company to change, the more expensive it becomes to sustain.
That's why many businesses are turning to custom software development firms to assist them in creating an integrated and user-friendly software solution that is suited to their specific needs.
Companies are under pressure to use technology to remain ahead of the competition in emerging regions and changing consumer tastes in these present times. So here are the top five rationales why companies should choose custom software development.
The necessity of One Software and Databases to Perform Business-Critical Tasks
Companies that use packaged software face the significant disadvantage of not doing all jobs using the same program. They use various applications to execute an extensive range of work, leading to issues with engagement and security. Using several types of software and databases has the fundamental drawback of generating insight into the corporate processes of a company.
Lack of Future-Ready Software
Your company is expanding, and buying off-the-shelf software means limiting your expanding company to a narrow set of functions. You receive scalability possibilities with custom software development, which means your program's operations and capacities grow as your firm grows. There is a severe shortage of scalable, future-ready software products on the market that can be mounted to fit the demands of individual customers.
Capabilities to integrate
Different sorts of APIs can be integrated into a variety of ways by custom software application development businesses. Most packaged software is incompatible with other programs, making it impossible to integrate additional software to expand its capabilities. Because of this, many companies choose custom software applications over off-the-shelf software.
Advantage of Personalization
Investing in proprietary systems has a lot of benefits, one of which is personalization. A reputable custom software development company may create software applications tailored to the company's needs. The program can be adapted to a specific set of processes used by the firm, with complete access and control granted to business leaders.
Application Protection
The threat landscape in cyberspace is complicated, and application security is a primary concern for modern enterprises of all sizes. A web application is constantly vulnerable to security breaches. Even though every company takes precautions to protect their software products from exploitation by hackers, the current scenario is worse. Businesses should take additional precautions to guard their data from hackers and dissatisfied workers by working with a reputable custom software application development company.
Modern companies are increasingly turning to custom software development to improve their operations, lower expenses, and boost staff productivity. Businesses must choose a reputable custom software application development solution providerto get the most out of the resources.