Advantages and Disadvantages of Customer Relationship Management Software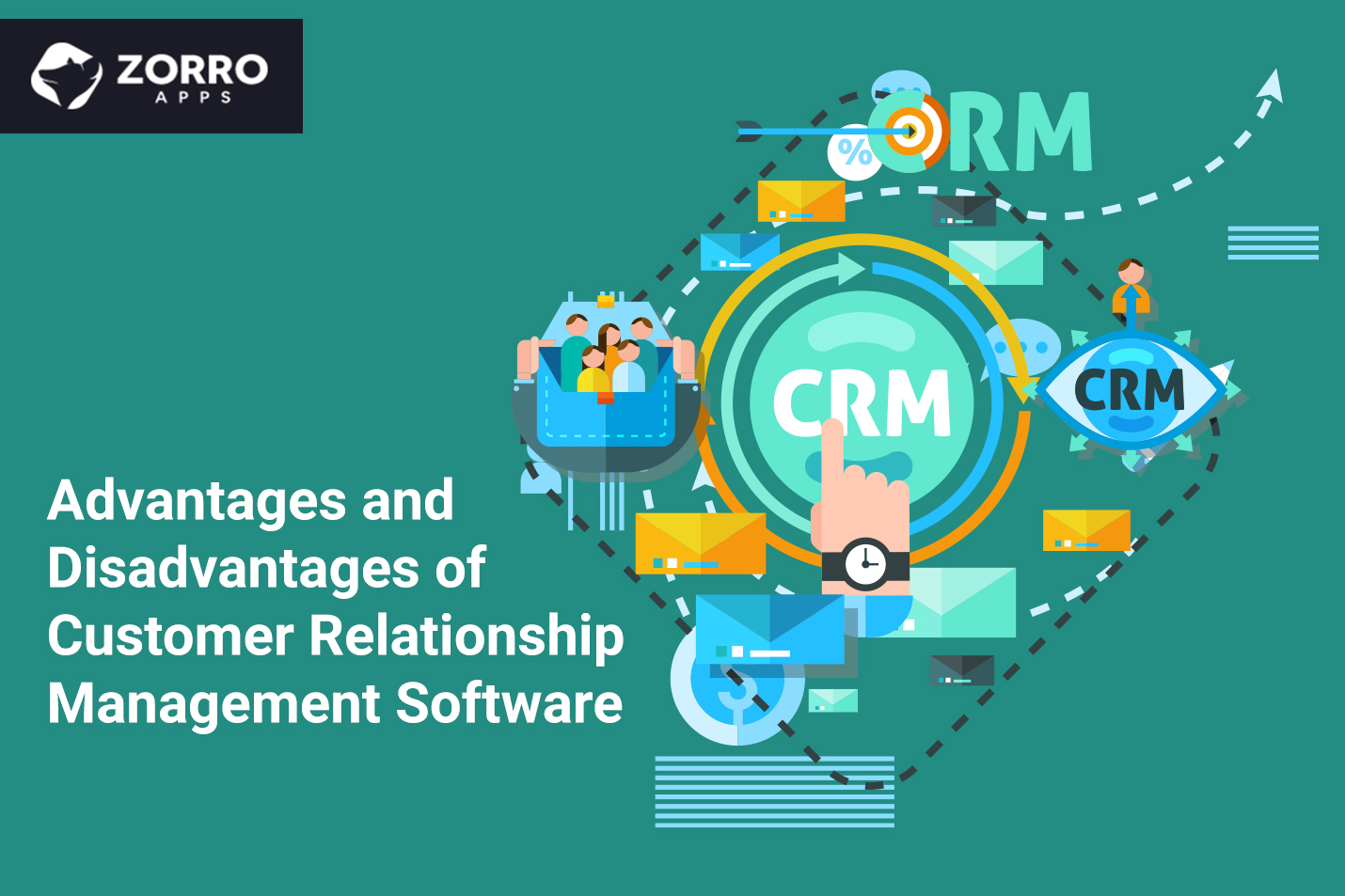 Customer Relationship Management (CRM) is the process of managing a company's association with its customers. Customer Relationship Management software facilitates a company to make the most of the data that it collects. Businesses can use a CRM system to plan, optimize, and synchronize all customer interactions and analyze data throughout the customer lifecycle. But is CRM software a necessity for your business? Do you actually require it? To know that, let's look at some of the Pros and Cons of CRM Software.
Advantages of CRM Software
Better Customer Knowledge
Customer Relationship Management focuses on the customer. It aids businesses in obtaining all necessary customer data. This data is then saved and analyzed to understand customer behavior better. Moreover, it also helps in the utilization of this data into different business tasks.
Retain More Customers
CRM doesn't just concentrate on understanding and maintaining a company's existing customers. It also seeks to help firms acquire more and more consumers. Its goal is to grow the consumer base while also sustaining them for a long time.
Better Segmentation
CRM allows organizations to categorize their market audiences systematically. It gathers and provides all necessary information on potential clients, classifying them according to their preferences and requirements. CRM aids in the creation of audience groups based on categories and, as a result, the design of specific customer marketing campaigns.
Reduces Cost
One of the most notable advantages of CRM to businesses is its cost-effectiveness. It aids in the reduction of costs connected with a variety of processes in different ways. To begin with, it decreases the amount of paperwork involved in various operations. The database stores all of the data digitally. It also minimizes the amount of manual labour required in businesses.
Related Topic:
http://www.zorroapps.com/what-is-CRM-software-and-how-it-benefits-your-business
Disadvantages of CRM Software
Security Issues
A significant disadvantage of CRM is the lack of security in the data collected and retained. All of the information gathered is kept in one centralized location, which is vulnerable to being lost or hacked. Employees may enter incorrect data or manipulate figures, resulting in erroneous results.
Training
CRM requires skilled and qualified personnel to perform tasks appropriately. Providing CRM system training to staff comes at a high cost and takes a long time. For a thorough understanding of CRM software, they must learn and gather information. All of this necessitates a significant investment of both money and time on the side of the business.
Third-Party Access
Other parties may be able to gain and misuse CRM data. Many incidents showcase how web hosting companies have taken and sold CRM data to a third party. Various critical client data may fall into the wrong hands, resulting in financial loss to individuals.
Eliminates Human Element
CRM is a fully automated system that does not require the intervention of humans. CRM software collects and processes all of the data automatically. Direct engagement between consumers and company employees can help manage a company's relationship with its customers. Customers may migrate elsewhere if they lose touch with humans, resulting in lower sales and revenue.
Are you looking for CRM Software developer? Contact us:
http://www.zorroapps.com/ or Call: +1-734-325-5800