5 Benefits of E-Commerce Websites for Selling Online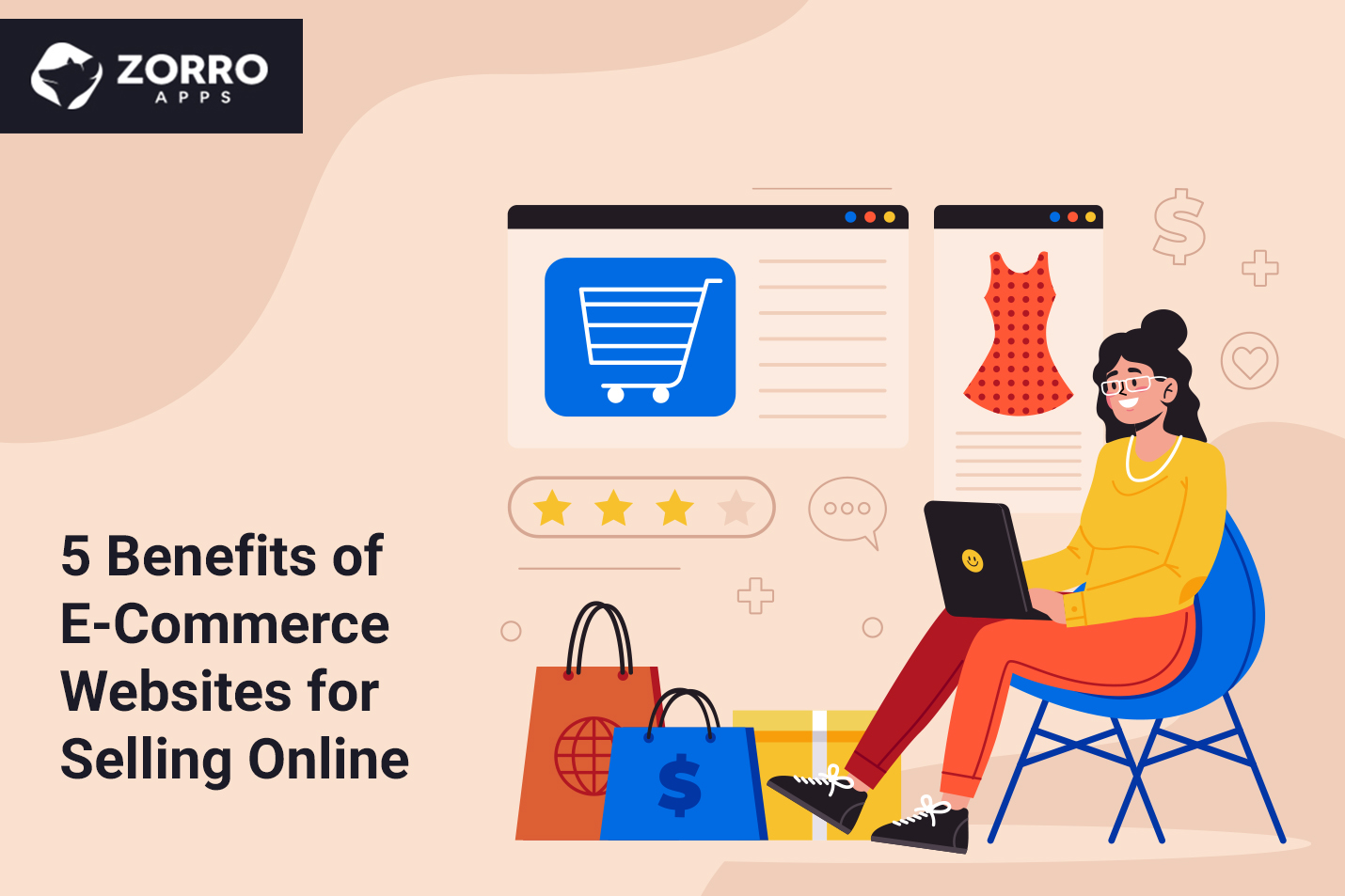 With the changing times and advancement in technology, the way of doing business is also transforming. And if you don't evolve with time, you miss out on great opportunities to grow your market. On such transformation is the shift of buying and selling from physical stores to online websites. And the success of Amazon and Flipkart are great examples of it. Every day, millions of individuals use the web to search for products and services. And that's why it's crucial to be on the internet for them to know your business.
If you are still in dilemma whether you should invest in E-commerce or not, then let's take a look at the following advantages of e-commerce websites for selling online:
Enhanced Customer Reach
The first benefit of selling on an e-commerce website is that Geographic boundaries become irrelevant when shopping online through e-commerce platforms. Your products and services are available on Smartphone or computers for your customers anywhere in the world. You are not restricted to customers who visit your physical stores. It helps your business to open up a new channel to reach out to a larger.
Available 24x7
When you sell online, your store is open 24 hours a day, seven days a week. Even if your customer service staff is sleeping, automation ensures that the remainder of the sales process is always running and that customers can buy on any given day, at any given time.
Operate your business from any Location
E-commerce websites eliminate any geographical limitations that a traditional office-based business would have. You may be anywhere in the world and still run a profitable e-commerce firm. The highly essential things you require have the internet, email, and phone service. You can run your e-commerce simultaneously with a physical office and boost your revenue.
Low Set-Up and Running Costs
Establishing up an e-commerce website is less expensive than setting up a physical store. The entire system is automated online. You will save on staff, wages, and other business costs. The money that you can save can be used to improve your online store, hire virtual assistants, or streamline your processes.
Large Customer Data Insights
Selling online gives businesses access to a goldmine of customer data available in traditional brick-and-mortar stores. By tracking customer engagement when selling online, you can collect first-hand data. As a result, you'll be able to keep improving your client experience due to a consistent and systematic way of actionable insights.
There are enormous benefits to having an e-commerce website. With the growing popularity of online shopping, there's no doubt that the e-commerce industry will grow manifold in years to come. Before buying a product, customers often search for products, look for alternatives, and compare prices on multiple business websites or shopping apps. So if you're still stuck to the brick and mortar stores, struggling to get customers, then developing an e-commerce website is your way to success. And what could be better than reaching out to Zorro Apps that offers excellent E-commerce solutions to their clients!